Renowned Speakers

Herbert B Allen
Drexel University College of Medicine USA

Farnaz Fllah Irani
UCB Pharma Limite, UK

Nicola M G Smith
Immunocore Limited, UK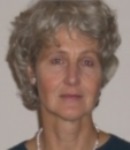 Roswitha Gropp
Ludwig-Maximilians-University USA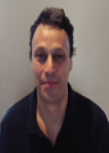 Xavier F Figueroa
Pontifical Catholic University of Chile Chile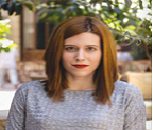 Zoi A. Giavri
Advantis Medical Imaging Netherlands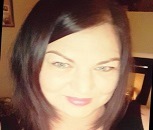 Ann Marie Gillie
Epilepsy Advocate Canada

Jessy S Deshane
University of Alabama at Birmingham USA
Recommended Global Immunology Conferences
Autoimmunity-2017
Glimpses of Autoimmunity conference
Sessions and tracks
ConferenceSeries Ltd invites all the participants from all over the world to attend "International Conference on Autoimmunity" November 6-7, 2017 Frankfurt, Germany. This includes prompt keynote presentations, Oral talks, Poster presentations and Exhibitions in the event.
Autoimmunity-2017 is to gathering people in academia and society interested in Autoimmunity to share the latest trends and important issues relevant to our field/subject area Autoimmunity Summit-2017 brings together the Global leaders in Autoimmunity and relevant fields to present their research at this exclusive scientific program, The Autoimmunity Conference hosting presentations from editors of prominent refereed journals, renowned and active investigators and decision makers in the field of Autoimmunity. World Autoimmunity-2017 Organizing Committee also invites Young investigators at every career stage to submit abstracts reporting their latest scientific findings in oral and poster sessions.

Autoimmune Disease
Autoimmunity is the process of Immune Responses of an organism against its own tissues and cells. Any disease that results from such an unusual immune response is termed an autoimmune disease. Prominent Autoimmune disease is listed below.
1.1 Diabetes I, II
1.2 Alopecia areata
1.3 Antiphospholipid syndrome (APS)
1.4 Vitiligo
1.5 Psoriasis
1.6 Tuberculosis
1.7 Vasculitis
1.8 Thyroiditis
1.9 Chronic inflammation
1.10 Dermatomyositis
1.11 Scleroderma
1.12 Autoimmune Inner Ear Disease
1.13 Neutropenia
Autoimmune Treatment

For the Autoimmune diseases in market there is no specific treatment presented because of its self-killing nature. Mostly techniques such as hormone replacement in Type 1 Diabetes Mellitus or Hashimoto's thyroiditis treat outcomes of the auto violent response, thus these are comforting treatments. Dietary manipulation limits the severity of celiac disease. Steroidal or NSAID treatment limits inflammatory response of many diseases. Palliative dealing inflammation is unsafe in Autoimmune Treatment. IVIG is used for GBS and CIDP. These are Specific immunomodulatory therapies, available in market.

Cytokine and Current Research
Cytokines are minor secreted proteins released by cells have an exact effect on the connections and interactions amongst cells. Cytokines are locally present in autoimmune lesions where they are produced by inflammation which causes autoimmune attack. Cytokines play prominent roles in inflammation and many diseases, cytokines are signal holder having function pass the signal from one cell to other cells in proper manner, the cytokines performance is important in Autoimmune Diseases because of hyperactive signalling by cytokines, which is non-specific and over stimulation of cells. Cytokine plays important role in induction, regulation, and treatment of Autoimmune Diseases.
A neurological disorder is any disorder of the body and nervous system. There are many recognized neurological disorders, some are common, but many rare. The structural, biochemical or electrical abnormalities in the brain, spinal cord or other nerves can result in a neuro disorders. Most of the neurological disorder treatment reduces the pain but not cure the disease, so it's really hot topic in current research.
Antibodies: Engineering and Therapeutics
Antibody engineering has become a well-developed discipline, encompassing discovery methods, production strategies, and modification techniques that have brought forth clinically investigated and marketed therapeutics. The realization of the long-standing goal of production of fully human monoclonal antibodies has focused intensive research on the clinical employment of this potent drug category. The latest research is going on the basic biology of antibodies and on the development, function and future of therapeutic antibodies.
Inherited Autoimmunity

many autoimmune disorders are passed down from parents to children because of genetic factors that predispose to their occurrence in next progeny, and researchers are closer than ever to unlocking the genetic secrets of their transmission of autoimmune diseases. Disease has a specific genetic mutation but in autoimmune disease multiple genes are involved that is inherited is not a specific gene that causes a specific defect in metabolism but several genes increase vulnerability or susceptibility to autoimmune disease.
Clinical Autoimmunity: Current & Future Research
Autoimmune disease contributes substantially to mortality and health care cost each year for the proper treatment because of lacking proper treatment on these diseases. More than 70 million Americans are currently living with an autoimmune disease However, the long term treatment of autoimmune diseases and drugs are showing negative effect on host cells. Immunosuppressive medications that globally dampen immune responses in the patient and making susceptible for other diseases are not the way of medication also These agents are highly effective for many patients and thus remain the current "gold standard" of care because of lacking new research in these topics.
HIV Drugs: Trigger of Autoimmunity
Potentially severe hypersensitivity reactions to the anti-HIV drug abacavir occur through an autoimmune mechanism, resulting from the creation of drug-induced immunogens that are attacked by the body's immune system as all HIV Drugs blocks enzymes and protein synthesis which cause alteration in proteins and enzyme synthesis and autoimmune deformities accrue in HIV Patient. Many times unexplained arthralgias and myalgias occur in about 5% of patients with HIV, sometimes in association with HIV seroconversion. HIV-associated arthralgia and many bone related diseases started progresses towards inflammatory joint disease and disorders because of HIV Treatment.
Malignancy: The great Autoimmune Diseases

Cancer is a group of diseases involving abnormal cell growth which producing mutations that affect normal cell growth and division but if Tumor and the cells implicated in autoimmune diseases both express the same inhibitors of cell destruction there is 1 in 3 people with autoimmune diseases will get cancer. Most of the cancer develops in people who have particular autoimmune diseases because of one gene plays many function in body.
Immunotherapy is an innovative treatment approach that empowers the human immune system to overcome cancer and Many Immune genetic disease. But immunotherapy has their side effects such as toxicity, generalized pain, and Rashes. To overcome on this problems many organization trying to develop new molecular and genomic therapy's for better treatment.
Lupus is an autoimmune disease, which means that the immune system mistakes the body's own tissues as foreign invaders and attacks them and it causes swelling (inflammation) and a wide variety of symptoms. Lupus is of three types. Discoid lupus erythematosus—causes a skin rash that doesn't go away. Subacute cutaneous lupus erythematosus causes skin sores on parts of the body exposed to sun. Drug-induced lupus can be caused by medications and different kind of drugs components. Neonatal lupus a rare type of lupus that affects new-born's children and foetus.
Immune System and Autoimmunity
The human immune system is a complex network of special immune cells and at the core of the immune system have the ability to tell the difference between self and non-self but misguided immune response arise horrible autoimmune conditions by attacking and damaging its own tissues.
Molecular immunology deals with immune responses at cellular and molecular level. Molecular immunology has been evolved for better understanding of the sub-cellular immune responses for prevention and treatment of immune related disorders and immune deficient diseases. Journal of molecular immunology focuses on the in-vitro and in-vivo immunological responses of the host.
Autoimmune disorders are the most common chronic diseases in the childhood population in current days and when they occur they can be challenging to diagnose and difficult to treat. Pediatric autoimmune neuropsychiatric disorders are more common in children.
Immunometabolism and Autoimmunity

Metabolism and pathogen defence are essential requirements for survival. Mounting an immune response requires major changes to metabolic processes by the immune mediators and Immune supressors. Immunometabolism the integration of central metabolic pathways and nutrient sensing with antibacterial immunity has revealed that altered cellular energy homeostasis is positioned to contribute to the prevention or resolution of infectious diseases. Inflammasomes appear to be the key regulators of metabolic inflammation by acting as metabolic danger sensors. Cytokines may have an important role in mediating the effects of chronic inflammation in target tissues.
The eye is the prototypic immune-privileged organ in the body. Its antigens were once believed to be expressed exclusively in the eye, which resides behind an efficient blood-organ barrier or hidden from blood, and were believed to be unknown to the immune system and immune cells. Self-tolerance to ocular components was therefore believed to be based not on immune tolerance but on immune ignorance because of their non-self-Identification. In the Autoimmunity the relationship between the immune system and the eye is complex and many effects arise because of in.
About Conference
About Conference
ConferenceSeries Ltd invites all the participants from all over the world to attend International Conference on Autoimmunity November 6-7, 2017 Frankfurt, Germany.
This includes prompt keynote presentations, Oral talks, Poster presentations and Exhibitions.
Autoimmunity 2017 is to gathering people in academia and society interested in autoimmune disease and current research and shares the latest trends and important issues relevant to our field/subject area as its growing research and innovations in the scientific field. The scientific programme of the conference is broad and embraces different research aspects with focus mostly on autoimmune disease treatment and Immune system; the conference will include standard presentations, round table discussions, poster talks, panel discussions, and workshops.
Autoimmunity The great challenge for Researcher
Autoimmune diseases are a body's hyperactive immune response against the substances and tissues normally present in the self-body. Autoimmune diseases are more commonly caused by genetic, infectious or environmental factors or mutations in the immune cells. The prevalence of autoimmune disease is on rise because many genetically changes accrue in next progeny. According to National Institute of Health, approximately 60 million of Americans suffer from autoimmune diseases. The diseases in estimated to be one of the top 07 cause of death in women under the age 65, and is the second highest cause of chronic illness. Also, it is the top cause of morbidity in women in the U.S. There are more than 90 clinically different type of autoimmune diseases identified till date. Some of the common types of autoimmune diseases are Crohn's disease, rheumatoid arthritis, inflammatory bowel disease, multiple sclerosis, systemic lupus erythematosus, and with rising prevalence of autoimmune diseases the demand of drugs used in the treatment for autoimmune disease is also rising
Who can attend our conference?
Professors
Lecturers
Students
Scientists
Researchers
Doctors & Nurses
Medical Colleges
Associations and Societies
Business Entrepreneurs
Training Institutes
Manufacturing Medical Devices Companies
Pharmaceutical Industries
Healthcare Industries
Directors of Association and Societies

How to Participate in Conference?
1. Speaker Participation:
A] Submit Your Abstract (Link: http://autoimmunity.conferenceseries.com/abstract-submission.php )
B] Registration (Link: http://autoimmunity.conferenceseries.com/registration.php )
2. Delegate directly goes for registration
(Link: http://autoimmunity.conferenceseries.com/registration.php )
Conference Main Topics & many related sub-topics
| | | |
| --- | --- | --- |
| | | |
| Neurodisorders | Antibodies : Engineering and Therapeutics | Inherited Autoimmunity |
| Clinical Autoimmunity: Current & Future Research | Immune System and Autoimmunity | Autoimmunity in Women |
| Malignancy: The great Autoimmune Diseases | Pediatric Autoimmunity | Molecular Immunology |
| Allergy & Hypersensitivity | Immunotherapy Research | Lupus |
| Multiple Sclerosis | Immunometabolism and Autoimmunity | Arthritis, Ankylosing Spondylitis |
| Inflammation and diseases | HIV Drugs: Trigger of Autoimmunity | Mucosal Autoimmunity |
Market Analysis Report
Market analysis report of Autoimmunity
The global market for autoimmune disease therapeutics is expected to have a robust growth during the forecast period (2016–2026).
Autoimmune Disease Therapeutics Market: Drivers and Restraints
Factors contributing to the growth of global autoimmune disease therapeutics market includes, growing prevalence of autoimmune diseases in worldwide coupled with growing public awareness and increasing automation of laboratories leading to diagnosis of several diagnostic tests simultaneously to generate rapid and error free results. In addition, technological advancements such as the development of novel biomarkers such as Enbrel and Humira, and portable diagnostic point of care equipment are further expected to fuel the market growth in the near future. However, factors such as, inadequate funding in developing countries, high cost involved in the treatment of the disease and non-availability of the treatment in developing countries along with emergence of alternative technologies are the main restraints for the global autoimmune disease therapeutics market.
Autoimmune Disease Therapeutics Market: Segmentation
Global autoimmune disease therapeutics market is segmented by drug class, distribution channeland geography as following:
By Drug Class
Immunosuppressant's
Anti-Inflammatory Drugs
Corticosteroids
Nonsteroidal anti-inflammatory drugs
Biologics
By Distribution Channel
Hospitals
Clinics
Drug Stores
Independent pharmacies
Autoimmune disease therapeutics Market: Overview
With rising incidence of autoimmune diseases, rapid technological advancements in medical field such as novel biomarkers, rise in healthcare expenditure, development and presence of large untapped opportunities in the emerging markets such as Eastern European, APAC and MEA region are major factors, expected to boost the growth of the global autoimmune disease therapeutics market during the forecast period (2016–2026).
Autoimmune Disease Therapeutics Market: Region-wise Outlook
Autoimmune Disease Diagnostics Market size is estimated to reach USD 15.7 billion by 2023; as per a new research report by Global Market Insights, Inc. Rising lab automation rates enabling faster and precise diagnosis in order to cater the increasing procedure volumes, and introduction of technologically advanced products should spur the global autoimmune disease diagnostics market size.
The global market for autoimmune disease therapeutics is expected to register a healthy CAGR during the forecast period. Depending on geographic regions, global autoimmune disease therapeutics market is segmented into seven key regions: North America, South America, Eastern Europe, Western Europe, Asia Pacific excluding Japan, Japan and Middle East & Africa.
Autoimmune disease therapeutics Market: Key Players
Some of the key market players in global autoimmune disease therapeutics market are
Abbott Laboratories,
Amgen Inc.,
Genentech Inc.,
F. Hoffmann-La Roche AG,
Merck & Co. Inc.,
Bayer Schering Pharma AG,
Johnson & Johnson Inc.,
Biogen Idec Inc.,
GlaxoSmithKline Plc,
Squibb Company,
Elan Corporation Plc,
Eli Lilly and Company,
Chugai Pharmaceutical Co. Ltd. & many more
The research report presents a comprehensive assessment of the market and contains thoughtful insights, facts, historical data, and statistically supported and industry-validated market data. It also contains projections using a suitable set of assumptions and methodologies. The research report provides analysis and information according to categories such as market segments, geographies, types, technology and applications.
Past Conference Report
Autoimmunity 2016
Autoimmunity-2016: Past Conference Report
With the overwhelming success of the previous conferences, Conference Series LLC hosted the International Conference on Autoimmunity during October 13-14, 2016 at Radisson BLU Hotel, Manchester Airport, United Kingdom with the theme "Explore the Research Challenges on Autoimmunity". Benevolent response and active participation was received from the renowned experts and Editorial Board Members of OMICS International Journals as well as from the Immunologists, Scientists, Researchers, Students and Leaders in Immunology, who made this event successful.
The conference was carried out through various informative and cutting edge sessions, in which the discussions were held on the following thought provoking and cerebrating scientific tracks:
Ocular Autoimmunity
Autoimmune Disease
Hypersensitivity and Autoimmunity
Autoimmune Treatment
Inherited Autoimmunity
Cytokines and Current Research
Autoimmunity and Women
Pathophysiology and Autoimmunity
Autoimmunity and Malignancy
Bioinformatics and Autoimmunity
Autoimmunity and Transplantation
Antibodies: Engineering and Therapeutics
Immunometabolism and Autoimmunity
Immune System and Autoimmunity
Immunodeficiency and Autoimmunity
Autoimmunity and Ayurveda
Infection and Autoimmunity
Nutrition and Autoimmunity
Global Market of Autoimmunity
Clinical Autoimmunity: Current & Future Research
Neuroimmunology
Tolerance of Autoimmunity
The conference was embarked with an opening ceremony followed by a series of lectures delivered by both Honorable Guests and members of the Keynote forum. The adepts who promulgated the theme with their exquisite talk were:
Alessandro Antonelli, University of Pisa, Italy
Itshak Golan, Hebrew University, UK
Ramune Sepetiena, Lithuanian University, Lithuania
Herbert Allen, Drexel University College of Medicine, USA
Nicola M G Smith, Immunocore Limited, UK
Kathleen Gillespie, University of Bristol, UK
Farnaz Fallah-Arani, UCB Pharma Ltd, UK
Hala Khalid Aziz, Leighton Hospital, UK
Guixiu Shi, The first affiliated Hospital of Xiamen University, China
Agnieszka Pozdzik, Erasmus Hospital, Belgium
All the above mentioned Honorable Guests and Keynote speakers gave their energetic and fruitful contributions and special thanks to our Honorable Moderators Ramune Sepetiene from Lithuanian University of Health Sciences, Lithuanian, Petya Ganova from Bulgarian Academy of Science, Bulgaria and Conference President Alessandro Antonelli from University of Pisa, Italy for their remarkable contribution towards smooth functioning at Autoimmunity-2015 Conference.
Conference Sessions Chair:

Anthony Shock, UCB Pharma, UK
Conference Sessions Co-Chair:
Kathleen Gillespie, University of Bristol, UK
Best Poster Awards:
Title: Berberine influences bone homeostasis through inhibited osteoclastogenesis in zymosan-induced model of rheumatoid arthritis
Petya Ganova, Bulgarian Academy of Science, Bulgaria
Title: Evaluation a cost effective less-sensitive enzyme immunoassay for estimating early HIV seroincidence
Vinay Khanna, Manipal University, India
Conference Series LLC offers its heartfelt appreciation to Societies and Organizations includes Vaccinogen, Auto Immunity Network and is also obliged to the Organizing Committee Members, adepts of field, various outside experts, company representatives and other eminent personalities who interlaced with Conference Series LLC in supporting and making the conference a never before one.
Your rejoinder is our inspiration; keeping this motto in mind and being witnessed the triumph of Autoimmunity-2016, Conference Series LLC is delighted to announce the next event. Mark your calendars for the upcoming extravaganza,"2nd International Conference on Autoimmunity" to be held during November 9-10, 2017 Madrid, Spain.
Let us meet again @ Autoimmunity-2017
Past Reports
Gallery
To Collaborate Scientific Professionals around the World
Conference Date November 06-07, 2017
For Sponsors & Exhibitors